Uploading Tax Returns
You can upload a copy of your tax returns to our office through the Bankruptcy Documents website. However, the documents must have all social security numbers redacted to be accepted into our system. To begin, you will need to sign up for a Bankruptcy Documents account here: Bankruptcy Documents Account Registration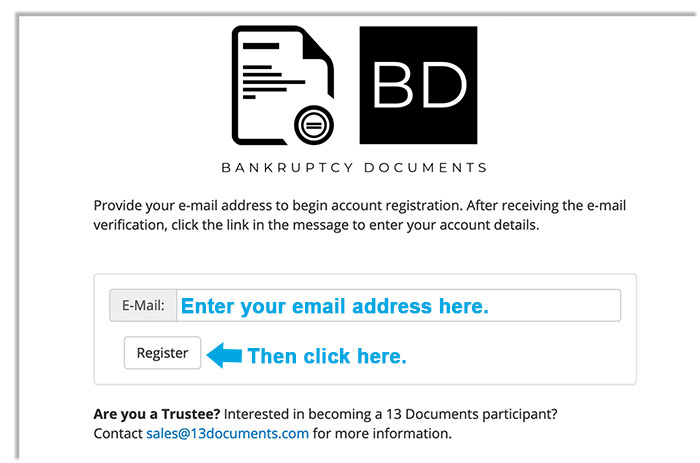 Once you have entered your email address and clicked the "Register" button, an email will be sent to the supplied email address with a link to complete your registration.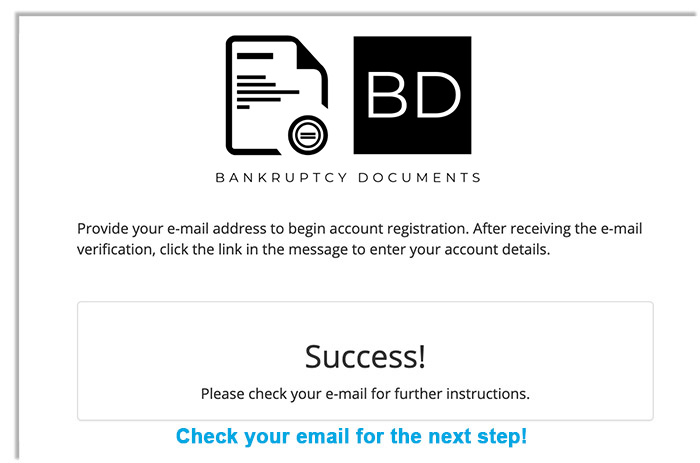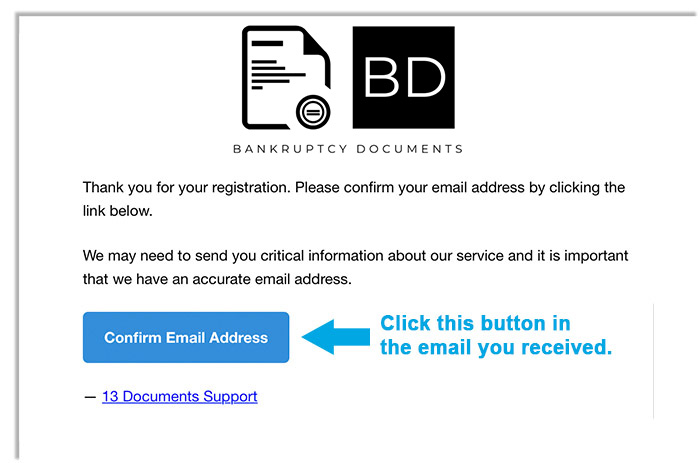 This will bring you to the full registration page. Fill out the required information, and make sure to set the Account Type to "Debtor".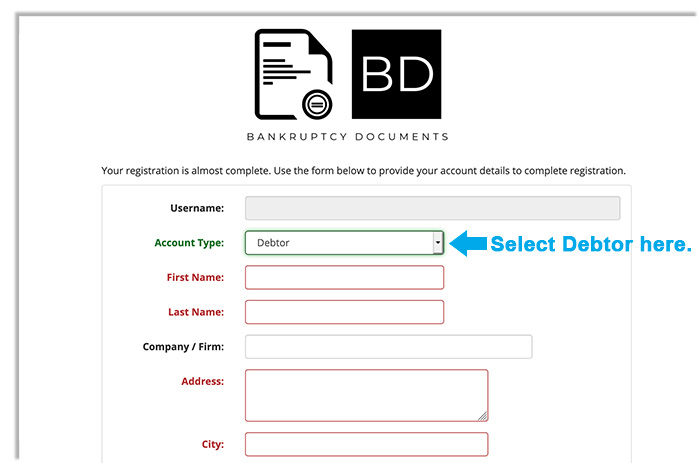 After filling out and submitting this form, you will be prompted to "Request Trustee Access". Click on this button to proceed.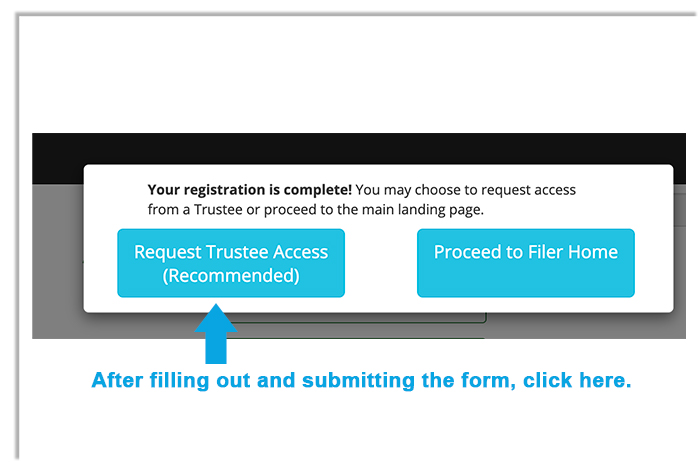 Here you can request access to upload documents to Trustee Edward A. Bailey. Click the "Request" button in line with Trustee Bailey's name.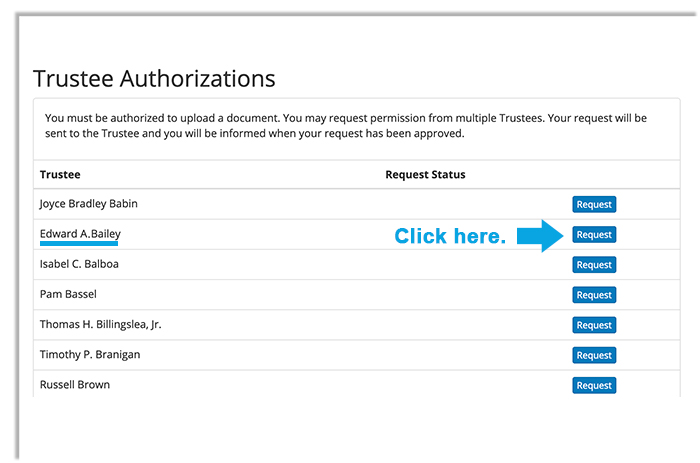 Once you have requested access, it will have to be approved by the office of Edward A. Bailey. When it is approved, you will receive the following email: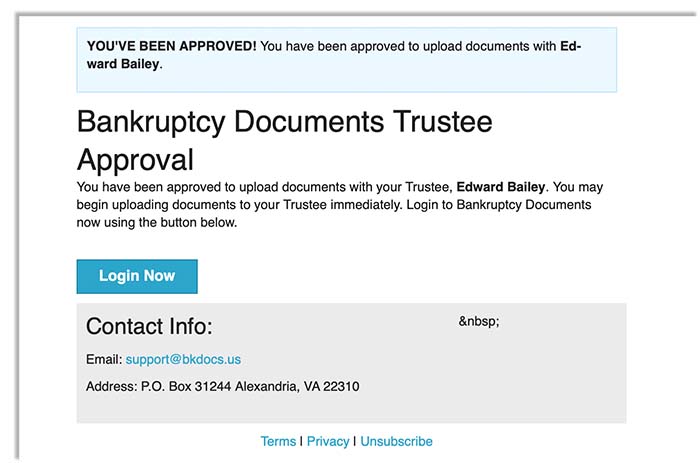 After your account is approved, you can upload your tax return by logging into your Bankruptcy Documents account Here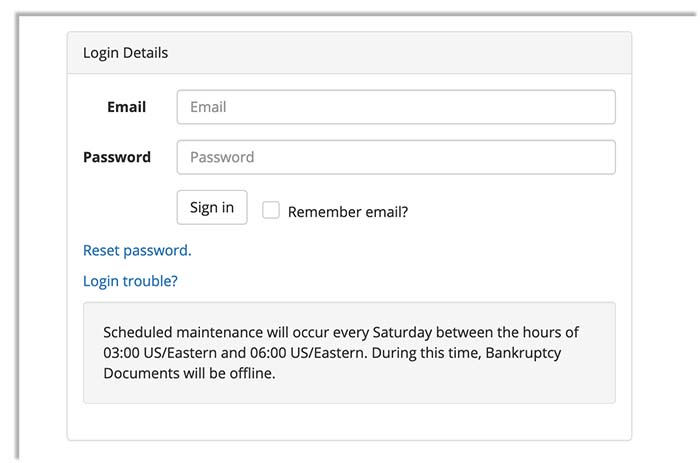 After signing in, click on the "Document Upload" link on the left side of the page.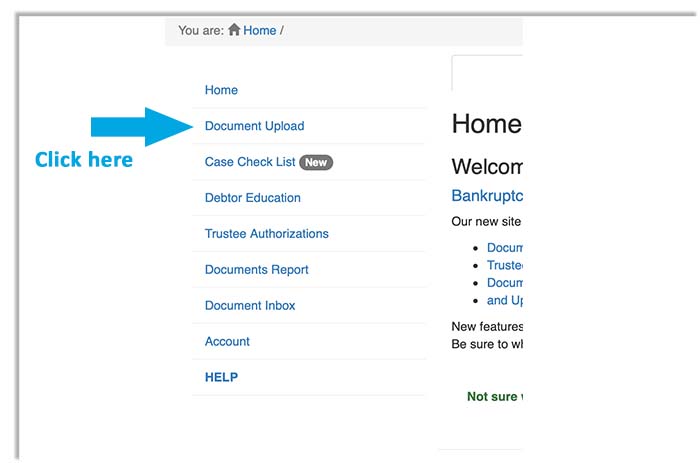 Use the "Select your Trustee" drop down box to select "Bailey, Edward A." to enable the next step.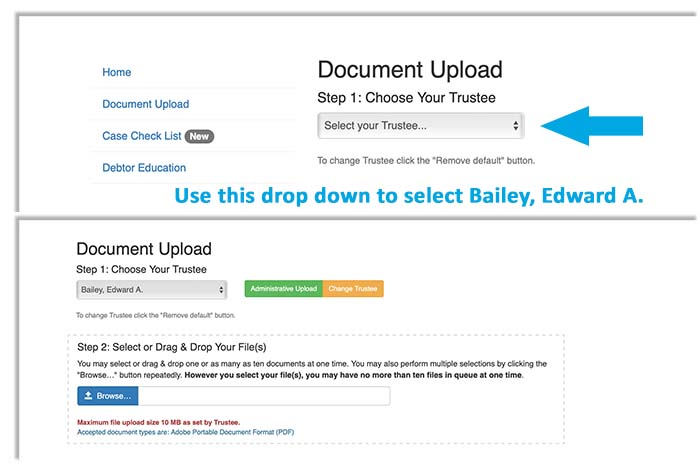 From here, you can either drag and drop the PDF copy of your tax return into the box beside the "Browse" button, or use the "Browse" button to select the file.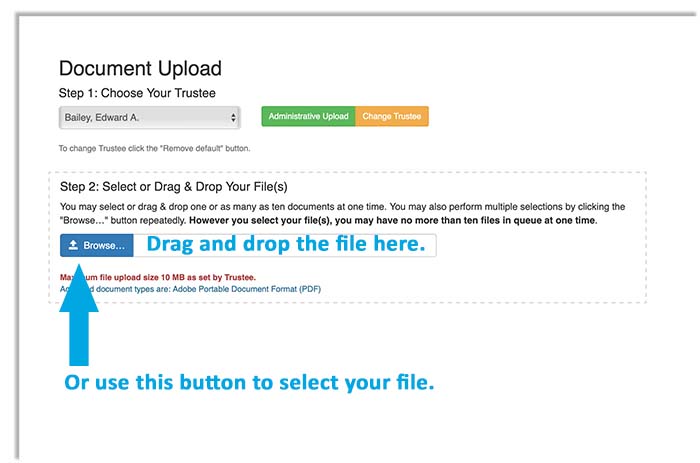 Once the file is selected, enter your case number and select "Tax Returns Uploaded [3157]" from the dropdown.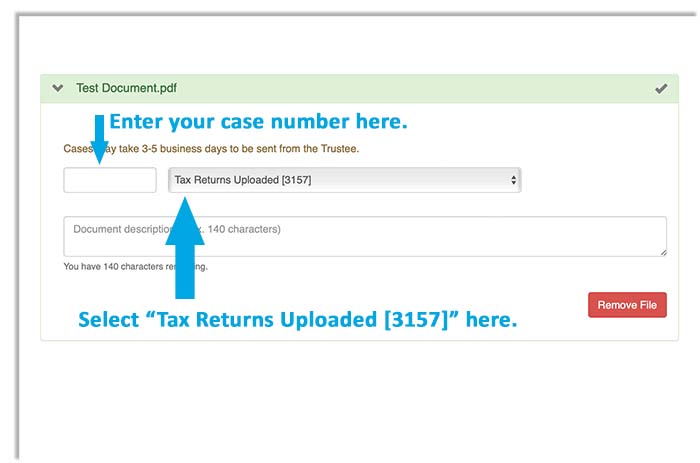 Review the redaction responsibility information, then check the "I accept" box.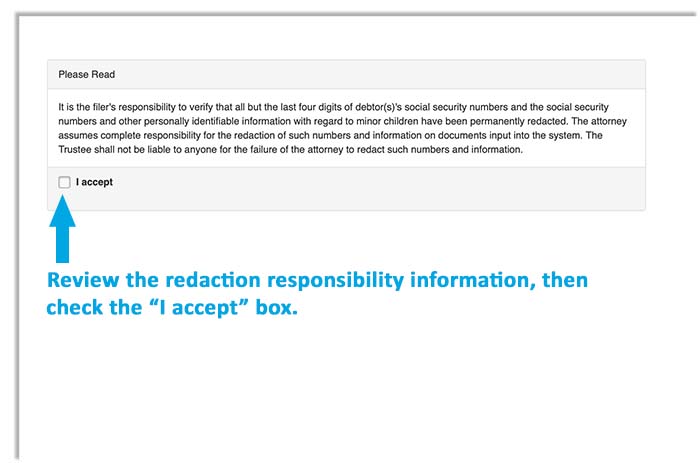 Click the "Send File(s)..." button.